How To Build A Deck With Decking Beam?
Posted by Admin on April, 09, 2020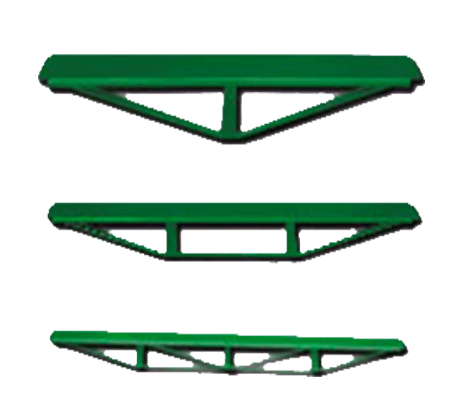 An open extension of your living room is called a deck. Attached to the house wall is free-standing. The deck creates a great outdoor space for outdoor fun and recreation. It can serve as a play area for your kids or you can simply use the area for you to relax. It also becomes a small space where you can keep potted plants and make a small garden for your house. Decking has evolved in the years and it is quite flexible. You can also remove it from the place whenever you want.
Also, you do not always need a carpenter to build a deck. All you need are some power tools, some skills of woodworking and a basic tool kit. If you are truly interested in getting or making a deck and increase your living space, then read on to know more. But before that, keep in mind that you need to choose deck beams depending on the area or space and get it from decking beams manufacturer in Maharashtra. They sell the best beams.
Ask the following questions to yourself and they start with making a deck. These questions will help you clear certain Points that are necessary.

What Will Be The Purpose Of The Deck?
The first and foremost thing that you need to ask yourself is, for what are you going to use the deck. Whether you are making for socialising parties, for kids play area or want to have a garden. Knowing the purpose is everything, you will get to know about the location, how much space it needs and also the number of deck boards and beams that are needed to build.

What Will Be The Size Of The Deck?
The size of the deck depends on the purpose. If you are making kids play area, make it a bit big so that your kids get a better area to play and have recreation. In case if you are planning to get a garden make it in the area where it can receive a maximum amount of sunlight to grow. Draw a simple map of your house and also where you want your deck to be. Having a map will make things clear and easy for you.

Check The Building Regulations
Building regulations can sometimes be complicated. Before you build anything you need to check whether the building regulations allow it or not. Also, see whether it is by law or not. Checking these two will help you to get the permission to build a deck or whatever you are planning to in your property. Speak to your neighbours also in case if they have any problem with it or not. After you do all these then start with the rest of the work.

Calculate How Many Decking Beams And Board You Need
Calculate the number of beams and board that you will need in the building a deck of your desired size and get it from the decking beams manufacturer in Maharashtra. Follow these points and build a beautiful space for yourself or your family.
This entry was posted on April, 09, 2020 at 13 : 43 pm and is filed under Decking Beam. You can follow any responses to this entry through the RSS 2.0 feed. You can leave a response from your own site.