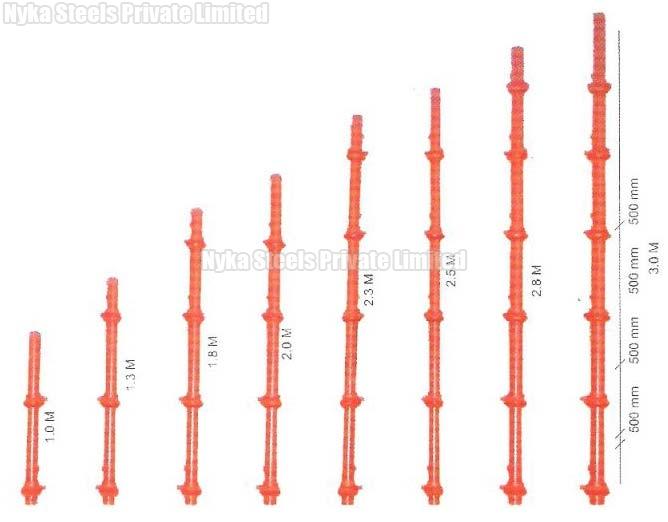 Scaffolding also popularly called staging or scaffolds is used to create a temporary structure to repair, construct, or renovating buildings, bridges, and big infrastructures. They are usually put in use to reach heights that are difficult to reach otherwise. They help in easy movement of workers as it gives enough space for the process to be carried out. Scaffoldings must be arranged and fitted properly and securely to ensure the complete safety of the workers.
There are different types of scaffoldings available out of which vertical scaffolding is one of those. With vertical scaffoldings, you can easily get the work done. All you need to do is find the right quality of scaffolding that will ensure the highest level of safety and ease of work. You cannot compromise on the safety part as well as the quality.
How to find the right quality of scaffolding?
While picking the right quality scaffolding, make sure to check with the material first. It is important as the material will ensure the stability of the structure which will in return ensure safety. Apart from the material, you also need to check the way it is assembled and fitted. The fittings also play an important role that makes sure that the structure stays stable and firm.
You also need to check with the company you are getting scaffoldings from as the quality varies from brand to brand. The reputation of the company is also important as it will help you get an assurance about the product you are getting. You can also check with the reviews and ratings of the company from where you are getting the scaffoldings. It will help you to be clear about what to expect in terms of product quality and services.
Vertical scaffolding system has been commonly used for many decades and is popularly seen everywhere. They have been useful in covering heightened buildings and bridges. With the help of vertical scaffoldings, it has become easier to maintain, repair, and construct taller structures with ease. You can choose to have a business of selling scaffoldings and can succeed more smartly. With constructions happening now and then, you will be able to make good sales and earn profit.
All you need to do is look for a reputed supplier of vertical scaffolding system in Mumbai and you are halfway to start something big. They will be able to help you get quality materials that will help you satisfy the needs of your clients. You will also get good deals which will make sure that you can use that as a way to earn more profit. This way you can expand your business ad build a huge client base that can vouch for your quality and reputation. It will also help you to stand out in the competition and make a name in the market.
With a little bit of effort, you will be able to witness growth in your business and can easily earn profit while ensuring a good reputation and customer satisfaction.