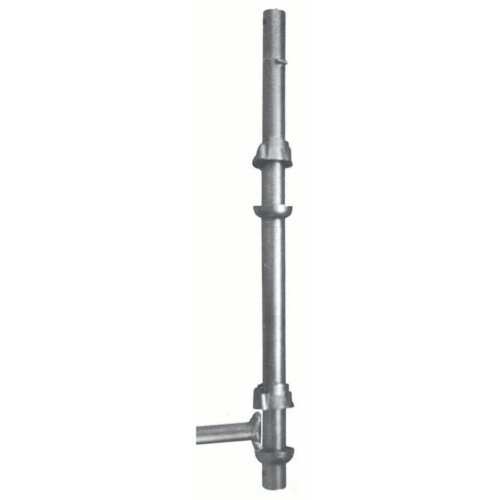 In this modern world, many types of new technologies are invented to improve the lives of many people. The beautiful yet straightforward techniques have made our lives easy and efficient.

The cuplocks vertical ledger is used for various purposes in all around the world. The cuploack vertical ledger suppliers in India offer their range to every part of the country. The cuplock vertical ledger is made up of the best-in-class metals and advanced techniques so that the product can be used in industries, offices and even in households.

What is a cuplock vertical ledger?
The cuplock is an exceptional mode point which helps to connect four horizontal ledgers to a vertical ledger in one single action. For the connection of the ledgers, it does not need any kinds of nuts or bolts or any types of wedges.
The device is locked, and two cups form it. The single junction point action makes the cuplock a unique lock. This helps to make the cuplock a very flexible, fast, and having an optimized system of supporting. It helps to support constructions and helps to maintain and demolish projects all around the world.

Properties of the cuplock vertical ledger
There are many properties of the cuplock vertical ledger. They are as follows:
• It is effortless to stand and does not need any wedge, nuts, or bolts to make it stand. It has the stability to stand on itself.
• It is a very tested system, and it has proved to be the most safety accessory with a good design.
• It can be vividly used in constructions, demolition or maintenance of projects for any shapes.
• It is best to use in giving stability to frameworks and support them.
• The cuplock can hold only four horizontal ledges, and it can be locked one at a time with powerful clamping. It makes the top cup joint tight and stiff so that it cannot breakdown.

How to choose the correct cuplock vertical ledger?
There are numerous tips that will help you choose the correct cuplock vertical ledger. They are as follows:
• Before you buy any cuplock vertical edger, you should check the material of the cuplock. Sometimes the metals may have dents, which may be very dangerous for you to use in construction sites.
• The cuplocks are available in different sizes and shapes; you should choose the suitable ones which will be useful to you before buying them.
• Sometimes you may need a customized cuplock. Thus you should talk with the shopkeeper if they can provide you with a personalized cuplock.
• Before purchasing the cuplocks, you should see if it can withstand high pressures, and there will not be any damages.
• As the cuplock vertical ledger is made up of metals, you should go for corrosion-resistant material. Thus the clock vertical ledger will last a long time without any problems.

Cuplock vertical ledger has its unique features which are very useful to humanity. But before buying it, you should thoroughly inspect it. Therefore, you will get the best quality material.